$

5.55
Curveball Spinner pins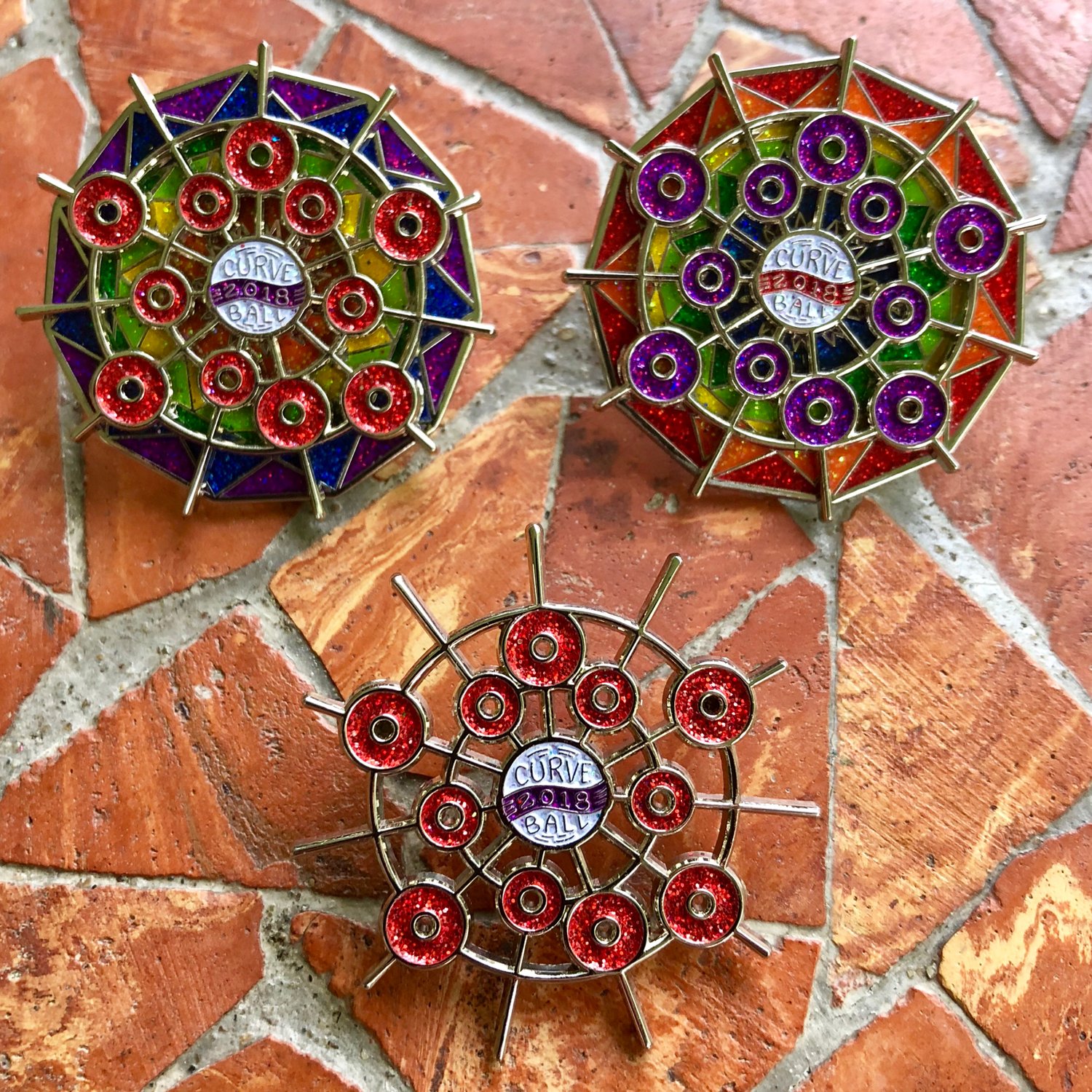 Created to commemorate Phish's return to Watkins Glen for their 3rd festival at the site - Curveball!
This design is inspired by the Ferris wheels that are as much a part of Phish festivals as daytime sets and Ben & Jerry's ice cream! You may notice the 11 "spokes" And the 11 "donuts" which of course represent each of the bands 11 festivals.
Featuring 30+ cutouts and 8 glitter colors, these spinners are limited to 50 of each variant, and are backstamped and numbered.
The "Heady Topper" is a separate pin made of only the top piece of the spinner. These are a numbered limited edition of 25 and are only available with the set. All pins are double posted and 1.5" in diameter.