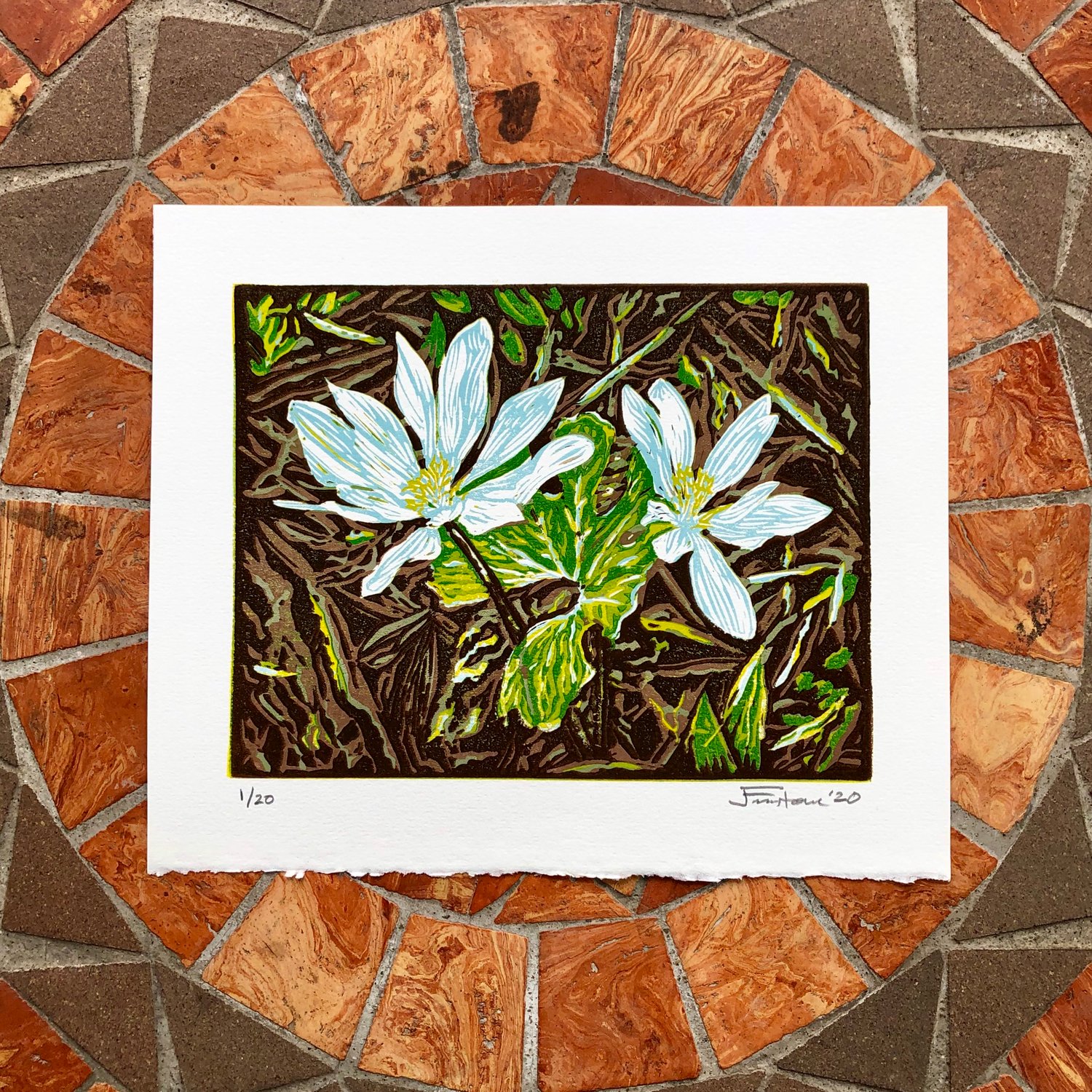 The second in my ongoing spring ephemeral wildflower series, "Bloodroot" is a hand carved 7-layer reduction print.
One of the first wildflowers to bloom each year - often well before the trees leaf out - it can easily be recognized by its distinctively veiny and deeply lobed leaf.
The orange-red root inspired the common name, and was historically used as a dye for clothing and warpaint.
Details:
Approximately 8" x 9.5"
Hand carved & pressed
7-layer reduction
Caligo inks on Canson 100% cotton rag
Signed and numbered edition of 20
Ships flat
***This print features multiple layers of ink and requires additional drying time. Please allow 2-3 weeks for shipping***
***Due to the handmade nature of block printing, each print will be unique and differ slightly from the pictured originals***